Procurement
All employees and consultants acting on behalf of Procurement are committed to repect best practices as part of the activities they manage, based on existing policies, which are themselves built on the principles of integrity, openness, fairness and transparency.
OPPORTUNITIES

We invite market players who wish to work with CDPQ Infra or one of its subsidiaries to use the means made available by CDPQ Infra in order to participate in requests for proposals.
Express your interest in public requests for proposals:
View Reference
Inspections ponctuelles sur appel d'urgence sur des ouvrages d'arts existants à usage routier ou ferroviaire - 00-5043-CDPQI-DEI
Dans ce contexte, CDPQ Infra cherche, par la présente demande d'expression d'intérêt (la « Demande d'expression d'intérêt »), à identifier des sociétés intéressées à fournir à CDPQ Infra et à ses filiales des services d'inspection sur des viaducs et infrastructures existantes (dans chaque
cas une « Société » et collectivement les « Sociétés»).
La Demande d'expression d'intérêt sera suivie d'un appel de qualification (l'« Appel de qualification ») auprès des Sociétés ayant exprimé leur intérêt à participer au processus de l'Appel de qualification par le dépôt d'une Déclaration d'intérêt (tel que ce terme est défini à la Section 4) dans le délai prévu à la Section 5 et ayant satisfait aux conditions d'admissibilité de CDPQ Infra relatives aux conflits d'intérêts (dans chaque cas un « Candidat potentiel » et collectivement les « Candidats potentiels »).
Aménagement d'une frayère sur la rivière des Mille-îles - 01-9048-PJREM-DEI
La Société retenue à l'issue du processus de sélection (le « Soumissionnaire sélectionné ») devra fournir, sans s'y limiter, les services suivants (collectivement les « Services »), selon un échéancier qu'elle s'engagera à respecter. Cet échéancier est d'une durée de 4 mois à compter de juillet 2023, suivi d'une plantation d'arbres en berge au printemps 2024.
Les travaux consistent à aménager une frayère en aval du barrage du Grand Moulin sur la rivière des Mille-Îles à Laval. Ils intègrent notamment :
l'aménagement d'une route d'accès temporaire menant à la rivière de l'avenue des Érables,
la fourniture et la mise en place de deux (2) batardeaux,
l'assèchement et la gestion des eaux temporaires,
l'aménagement de la frayère (excavation de roc et mise en place de substrat) et la mise en œuvre de mesures d'atténuation permettant le respect le plus strict des normes environnementales en vigueur.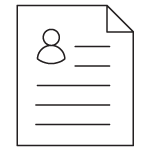 Supplier register
Sign up for the supplier register to be contacted for requests for proposals by invitation, if your profile matches our needs.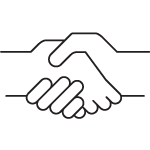 Ethics
There is an ethics hotline for each project; please visit the project's website to report ethical, health or safety issues.
Our Vision
Attract and engage with the best in a win/win collaboration.