Our expertise

Our experts are planners, engineers, environmental experts and accredited professionals who have worked on major infrastructure projects all over the world. We have built a diversified team and a top-tier partner network to support you at every project step.

false
false
false


Planning & financing
Public infrastructure needs are becoming increasingly larger, more complex and now cross-border, leading to "megaprojects"—huge projects to improve public utilities and passenger transportation that take years to complete and cost billions of dollars. The resulting projects need new partners. CDPQ Infra stands out by playing this role for financing and design. These two perspectives allow us to define well-thought-out, realistic projects that meet specific requirements.

World needs $94 trillion worth of infrastructure spending by 2040.1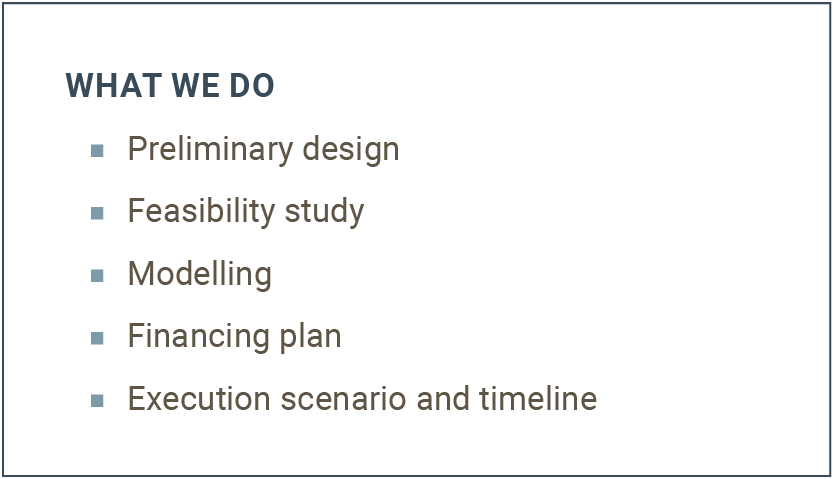 false
false
false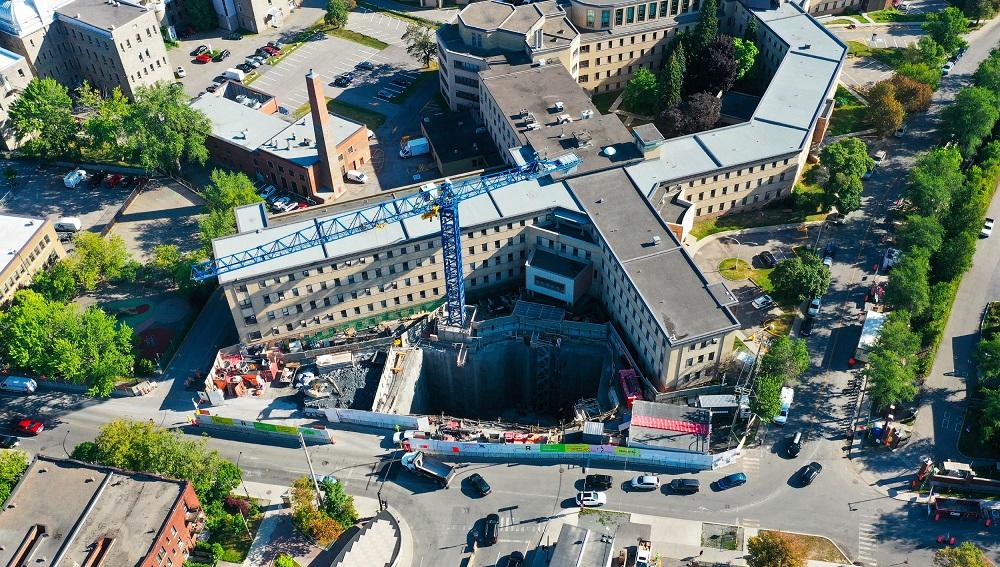 Meeting technical challenges
At 70 metres underground, the REM's Édouard-Montpetit station will be the deepest station in Canada and one of the deepest in the world.


Development & execution
CDPQ Infra acts as the sole partner for all phases of a project. Present from A to Z, our teams develop an overall perspective that provides more agility and better knowledge sharing. This approach facilitates the effective implementation of projects. It also provides more flexibility, with the possibility of making improvements along the way.

Public transit, environment and utilities are the public's 3 infrastructure priorities.2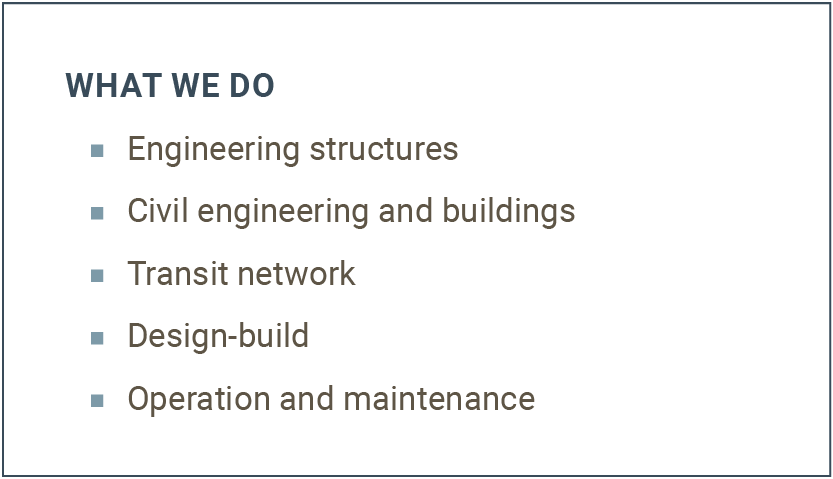 false
false
false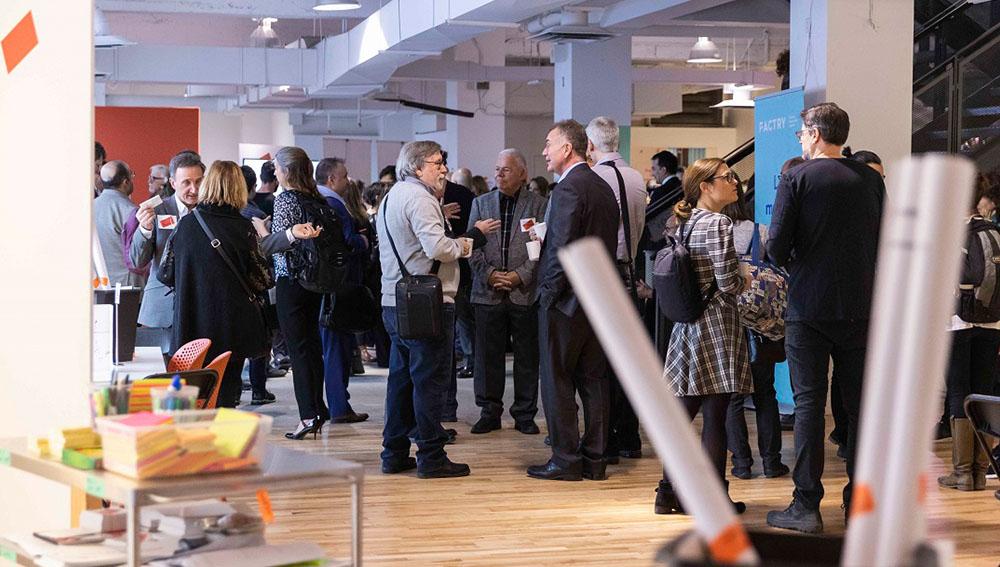 Involving communities
We hold innovative events to present the work, answer questions and maintain an ongoing dialogue.


Consultation & communication
The success of a project does not depend solely on economic criteria. It must also be socially accepted by the public. From the planning phase, we organize meetings to inform the communities and the stakeholders, get their input and improve projects. We continue this transparent approach through the construction phase so as to inform the steps and answer the public's questions, whether during neighbourhood committee meetings or via an active presence in the field and on social media.

52% of people consider that consultations are done too late in infrastructure projects.2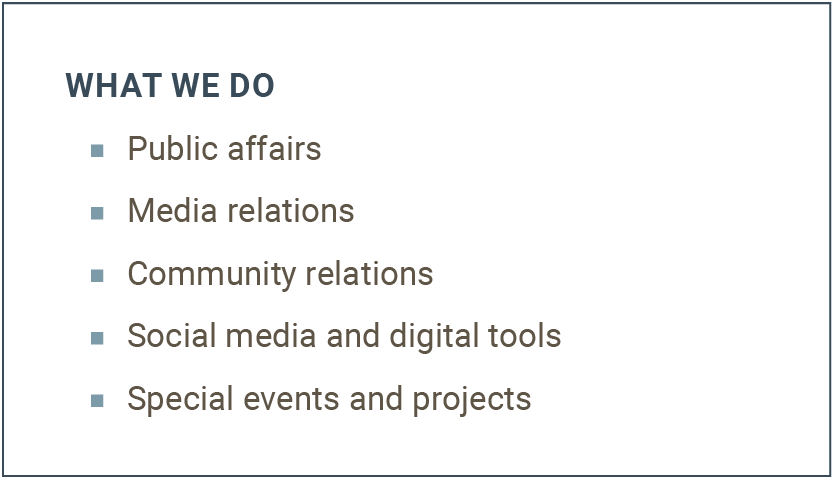 false
false
false
---
1 Source : Oxford Economics, Global Infrastructure Outlook (2017)
2 Source : AECOM, The Future of Infrastructure: Voice of the People (2019)
false
false
false