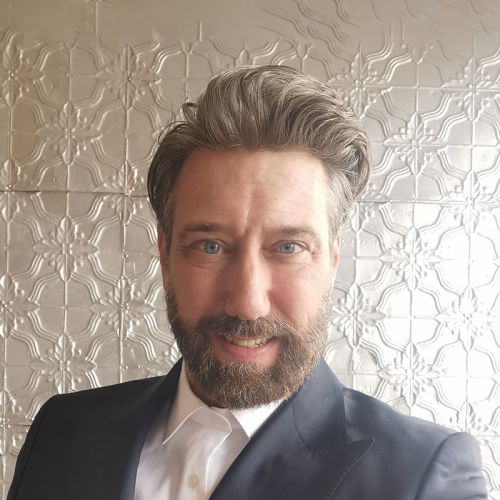 Éric Millette
Consultant in Architectural Conservation and Integration, Contexture
Eric Millette is a professional with over 25 years of experience in architecture and heritage considerations. He obtained his Bachelor's degree in Architecture in 1996 and subsequently began a Master's degree in Built Environment Conservation, becoming a teacher's assistant along the way for professors Stovel and Marsan. In order to refine his knowledge and gain relevant experience in the field of architectural conservation, he worked in the best offices specializing in the field in Montreal at the time.During that period, he attended many professional development workshops in the USA and Europe, obtained teaching assignments and also worked for Heritage Montreal on raising awareness of built heritage.

In his personal time, he began carrying out studies of the heritage value of buildings and sites.Today, he is considered a real expert on the topic. After more than 7 years, once equipped with all the necessary tools, he turned his career toward architecture firms lacking expertise in conservation and acted as an internal expert.That's how he began working on the E-Commerce Place project for CDPQ and took on the role of designer/project manager for the SQI's project to redevelop the Court of Appeal of Quebec.The project lasted over 4 years and won several awards, including the Orange Prize from Save Montreal.It was even the focus of a publication commissioned by the MCCQ and the building was classified following its restoration and respectful, sensitive redevelopment by Eric Millette.

Known as an expert among his peers, he officially launched his consulting firm, CONTEXTURE, in 2006, offering conservation/restoration and redevelopment/integration services to institutions, developers and other architects.He then took part in several major projects with complex issues related to heritage and also obtained a few research assignments from the Commission des Biens Culturels du Québec and the Québec Religious Heritage Council.He restored the roof covering of the Vieux Séminaire, reintroducing slate and giving it back its original look from 1964. He also performed the characterization and worked on the integration of heritage buildings in the CHUM complex, in addition to carrying out an inventory of heritage buildings on the former Douglas Hospital site.He has become an expert in dealing with interfaces between the old and the new and attempts to reconcile the needs and responsibilities of developers with policies that protect, conserve and promote heritage.He works to restore and promote buildings and designs contemporary initiatives in alignment with them.He has been involved in the projects concerning the former Children's Hospital, the Mount Stephen Club and the site where The 7 Fingers is created and broadcast.

Over the past few years, he has continued to apply the same approach, adopting an increased, holistic understanding of sites and places as sources of relevant, sensitive contemporary dialogue by taking part in public art contests.He collaborated with artists to create the ''Organicus" and ''Leurs Effigies" works of art.